NEWS

February 2023 : Ravel "Ronde"
January 2023 : New film "La Toulousaine"
CD RELEASES

MARTIN-DURUFLÉ (2023)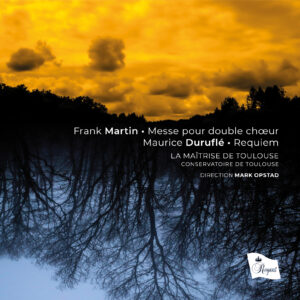 Our latest CD is receiving rave reviews : 5 stars in Choir and Organ (UK), 4 stars in BBC Music (UK), 9/10 for interpretation from Crescendo (Belgium) and 5 stars from Orgelnieuws (Netherlands).  Available on all platforms.  You can watch a presentation here:
REQUIEM (2020)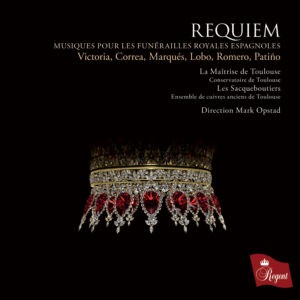 Our recording of Music for a Royal Spanish Funeral was recorded in 2019 with the Sacqueboutiers, ensemble of early wind instruments. The central work is Victoria's Requiem, joined by unknown works by Romero, Patiño and Marqués.  See the discography page for the reviews! You can watch a presentation here:
SLAVA ! (2017)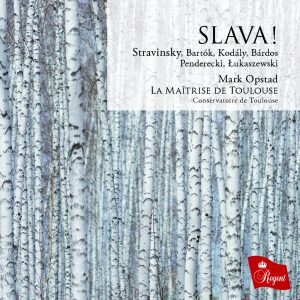 The choir's CD Slava ! has received glowing reviews including in the USA (Amercian Record Guide: "this choir is wonderful and deserves the accolades showered on it… they display a freshness and rhythmic alacrity that is uncommon.") and Great Britain (Organists' Review: "A thoroughly engaging and uplifting recording in every way. If I could give this six stars, I would!")
NOËL FRANÇAIS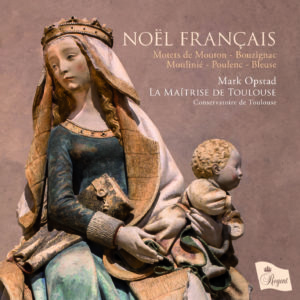 The choir's CD Noël Français has received 5 Diapasons in France from Diapason Magazine, who described the choir as the "revelation of the Maîtrise world of recent years" and four stars in the BBC Music Magazine, who called it an "utter pleasure".  The CD was also one of the 'essential releases' of the week in the Sunday Times and the featured CD for the programme 'Sacrées Musiques' on France Musique.
Friday 22nd December, 20h Basilique Saint Sernin, Toulouse
Christmas Concert with Michel Bouvard, organist
Free entry up to number of available places